Find out more details about our approach when it comes to
project estimation & planning and preparation for the development phase.
1
You contact us via email or through the contact/ request estimation pages. In order to ensure a smooth process and communication, it's best to describe your needs and project clearly or provide a detailed requirements description/document.
2
Clarify general project details
We get back to you usually via email with a short intro, more information about us, whether we've had experience with similar projects, the tech stack we're using, and any questions you might have.
Usually, at this step, we see whether we're a good fit or not. We might ask some extra questions to better understand your idea and business.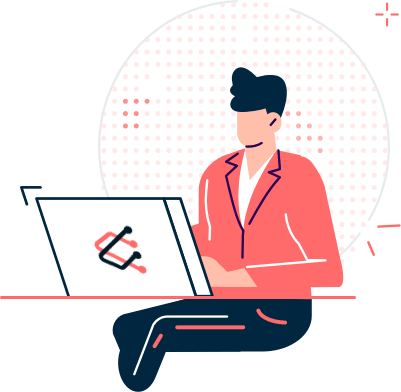 3
We establish a formal video conference together. The purpose of this meeting is to get to know each other, discuss the bigger picture of the project, and further clarify details about the project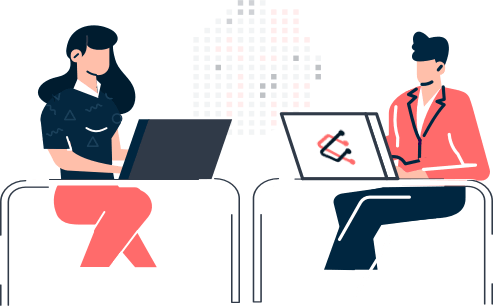 4
At this step, we try to roughly estimate the project. Depending on how clear the requirements are or how big the project is, we might estimate an MVP (minimum viable version) of it first.
After this phase, you get an idea about the cost, duration, and any high-level technical implications of the project. The estimation includes the worst, best and average scenarios.
5
Planning the project implementation
In this phase, we dive deep into technical aspects and break down the project into core features. If you have the time and availability, we're more than happy to meet face to face at this point in order to plan everything together.
At this point, we also sign legal documents and think out the budget, timeline, and expectations about the project.
6
Kick off the development process
Once we have everything planned, we start the development phase. This phase includes short iterations called sprints where we develop certain features of the project.